Request the Song and Debut Rocket Science Video for the song STOP at the following places: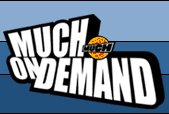 Join the Rocket Science "Atom Smasher" street team!
Join the Official RS Mailing List
Order FOOLSCAP
Rocket Science Do It For The Kids



Friday February 22, 2002 @ 05:00 PM
By: ChartAttack.com Staff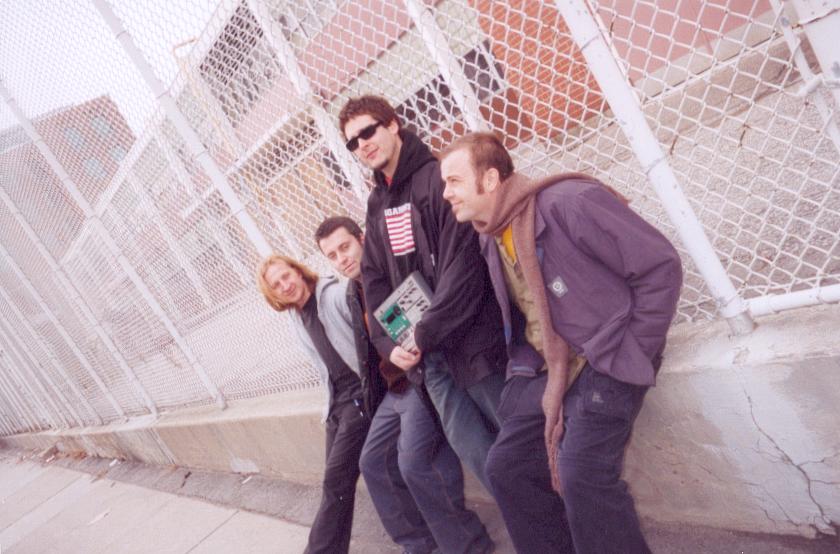 Rocket Science
If you're a devout under-age music fan, your 19th birthday ain't so much about the opportunity to drink beer (you've been doing that for years in your best friend's basement) or going to clubs (they're lame)… it's all about the chance to finally get into fully-licensed concerts and see all those bands that you've been previously denied access to.
After all, if you're a devout under-age music fan, there ain't nothing more frustrating than finding out that your favourite band is finally coming to town… and that you can't go.
Rocket Science understands this. They feel your pain. And they're doing something about it.
The Toronto-based rockers, known for their incendiary live shows and the lavish critical praise heaped upon their Foolscap album, are embarking upon a series of teen-friendly gigs. The series, endearingly christened, "Root Down," will be all-afternoon, all-ages shows, the first of which will be happening in the midst of Canadian Music Week, on Saturday March 2.
From 2 p.m. to 6 p.m., the band headed by that-guy-who's-also-in-Tristan-Psionic-and-related-to-Geddy-Lee (vocalist/ bassist Rob Higgins) will be taking over the Reverb in Toronto's notorious Queen Street West neighbourhood. Along with The Livid, The Weekend, and Tuuli (think Josie & The Pussycats if they somehow went all bad-ass and evil-dangerous while still retaining their cuteness).
Tickets are priced at a measly $6, unless you're one of those hot shots with a CMW delegate badge — then you get in free. Better still, the afternoon scheduling means that not only can pre-19 kiddies finally take part in a CMW show, but that older Rocket Science fans will also be able to see another show to watch later that night. While everyone else is desperately scanning the schedules at CMW.net to figure out who to see and where, Rocket Science devotees can take comfort in knowing that the daytime means they won't be missing that much else elsewhere.
And hey, there's an even bigger reason for Rocket Science fans to come out to the show: they'll make you famous. The band will be getting some footage from the gig to be used in a video for their next single, "Stop." So, get all dressed up real pretty like and worm your way to the front and jump around and stuff. With any luck, you'll soon find yourself in light rotation on MuchMusic.
—Erik Missio
Back
home / news / audio / pics / events / request / band bio / media / tabs / lyrics / links