Request the Song and Debut Rocket Science Video for the song STOP at the following places: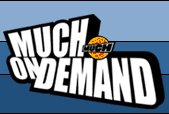 Join the Rocket Science "Atom Smasher" street team!
Join the Official RS Mailing List
Order FOOLSCAP
Looking for older news? Email me.
News

July 18th 2003 2:37PM ET

Rocket Science News:


It's been a while since there has been an update, so here is some news.


So Rocket Science are now called Royals. How about that kids!

Rob will be playing bass for Our Lady Peace for some US OLP Dates. A chartattack article on the issue was added to the media section.

Along with that article in the media section, two new picture from The Horseshoe show were added to the Visual section.

Royals are recording a new album.

Peace



home / news / audio / pics / events / request / band bio / media / tabs / lyrics / links