Request the Song and Debut Rocket Science Video for the song STOP at the following places: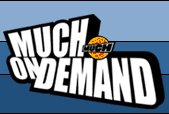 Join the Official RS Mailing List
Order FOOLSCAP
Thank You!
You will be contacted soon with more info if you entered your correct email address.
Use the navigation bar below to go to the part of the website you want.
home / news / audio / pics / events / request / band bio / media / tabs / lyrics / links